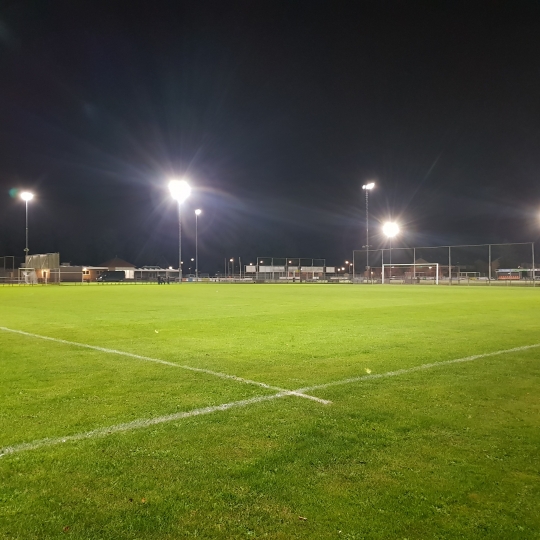 Ewijk, Netherlands
SEAK's Belgian partner Novilum has upgraded the lighting system with 19 pcs smart, dimmable sport LED luminaire (inside with LUMiNODE SDM-110 module) on four soccer and training fields.

The heart of the lighting system is the control gear box, equipped with control unit LUMiMASTER and 3 pcs modulation unit LUMiBOX SLM-140A, installed on the bottom of the lighting pole. Remote control of dimming luminaires is provided by tablet with user-friendly application. Right and left side of main fields has separate control and four possibilities of dimming steps (100%-75%-50%-OFF).

Related products
Do not miss any news.
Sign up for our Newsletter.